Here's more from this 1943 book I have.
Don Herold, Life 1928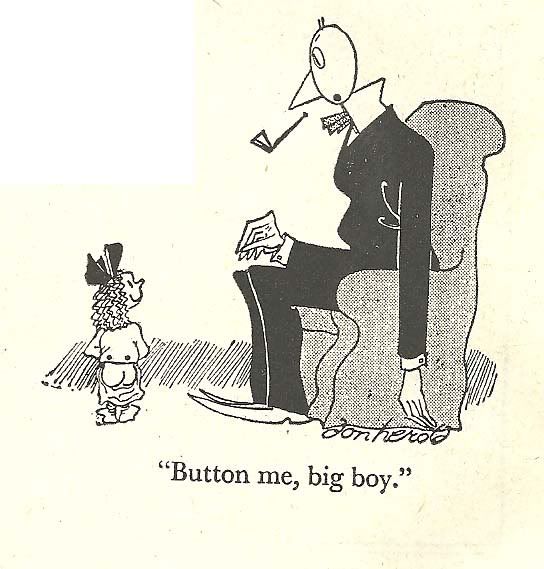 Ralph Barton, Liberty 1929

J. Norman Lynd, Vignettes of Life 1930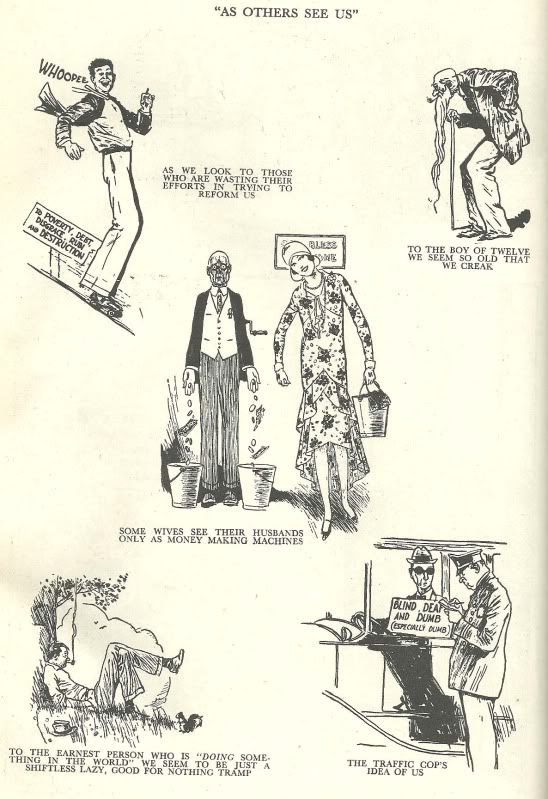 John Groth, Pretty Pictures 1932

Miguel Covarrubias, Vanity Fair 1932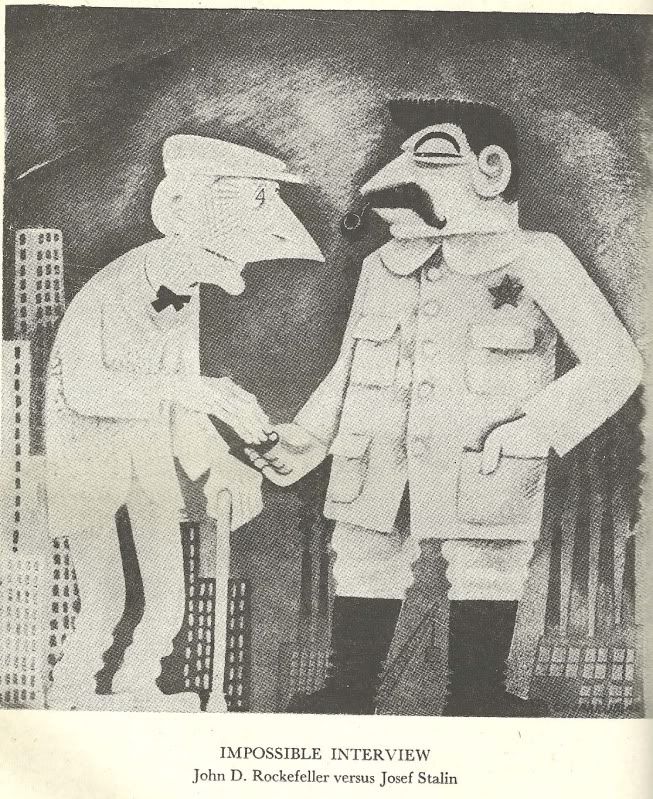 Otto Soglow, Wasn't the Depression Terrible? 1932

William Steig, Vanity Fair 1934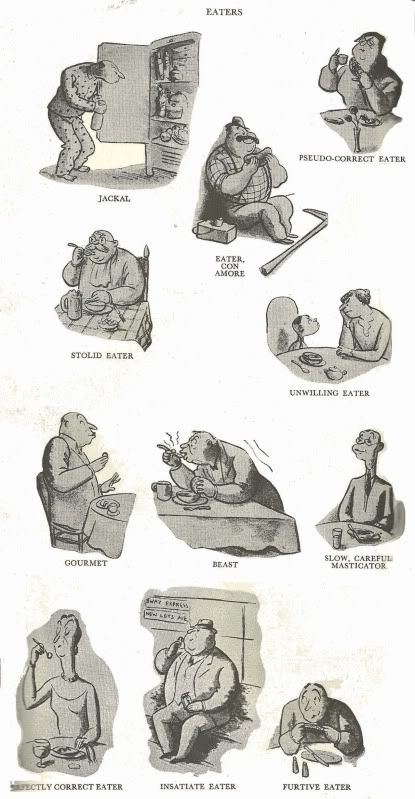 Marge Henderson Buell, Saturday Evening Post 1934

Alain Dunn, Collier's 1937. I believe this is a different person than the "Alan Dunn" in The New Yorker. Those cartoons were all done in charcoal and wash.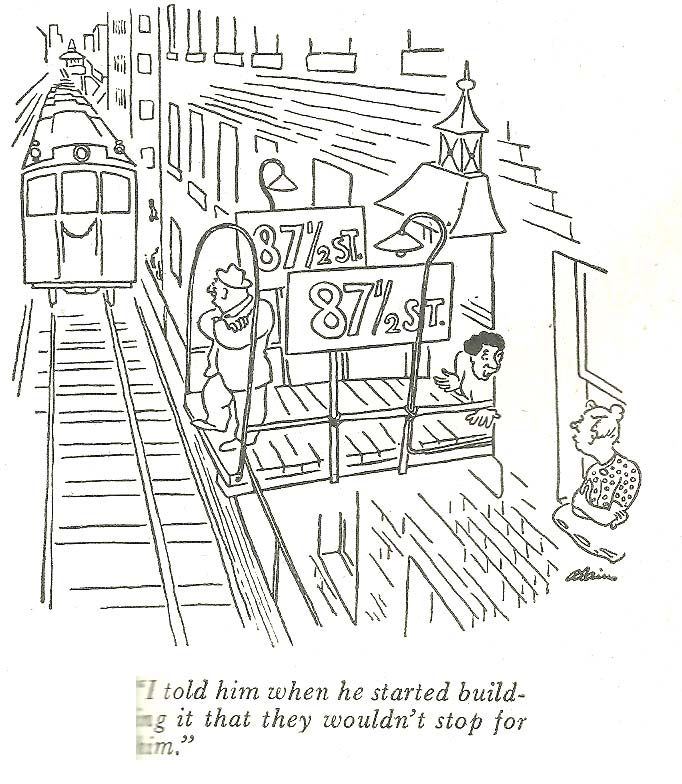 C. W. Anderson, Ballyhoo 1937

Syd Hoff, Collier's 1937

Charles Addams, Collier's 1937

Marge Henderson Buell, Saturday Evening Post 1938

Ed Nofziger, Saturday Evening Post 1939